---
Posted:
16 Jun 2016 04:06 AM PDT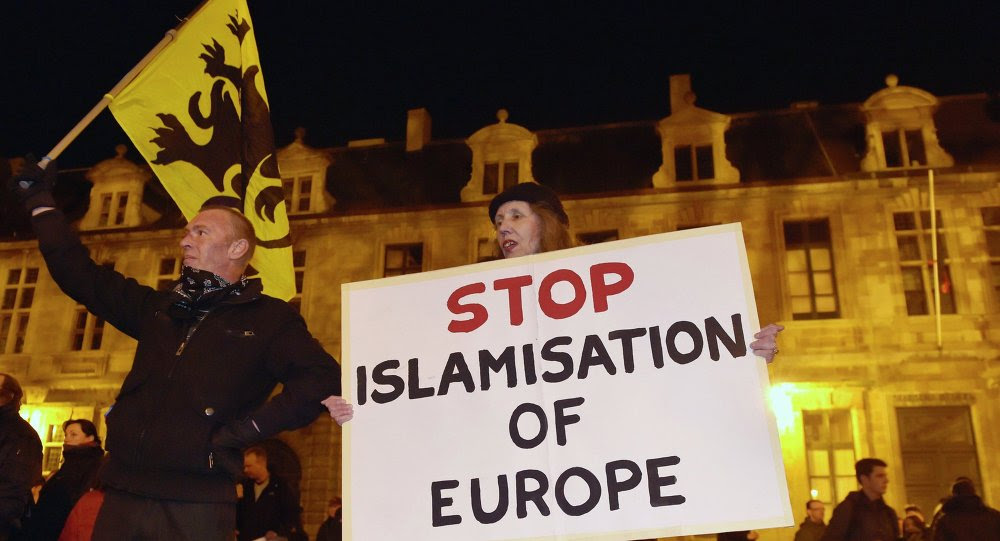 Shortly before the Islamic terrorist attack that struck Brussels in March, the CIA reportedly warned Poland that its capital could experience a similar incident.
On the morning of March 22, the Belgian capital was hit by coordinated attacks at the Brussels Airport and the Maalbeek metro station. The incident killed 32 people, in addition to three attackers, just four months after the November 2015 Paris attacks.
According to Polish media
, the CIA warned Warsaw that it could face a similar threat from the religion of peace.
Multiple outlets, including Gazeta Finansowa and Rzeczpospolita, confirmed reports that the US intelligence agency alerted Poland's internal security agency (ABW) to the threat in mid-March, and that the bombings would likely occur during World Youth Day toward the end of July.
The warning also included other major European cities, including Berlin, Budapest, Bucharest, and Sofia.
The CIA suggested that emergency precautions be implemented.
World Youth Day is organized by the Catholic Church and takes place every three years. While this year's events will primarily be held in Krakow, part of the celebration will be held in Warsaw.
Pope Francis is expected to attend the Krakow events.
Source
Posted:
16 Jun 2016 03:52 AM PDT
Leftists and feminists took to Twitter to express the fact that they were "not sad" about a 2-year-old boy being killed by an alligator at a Disney resort in Florida because he was white.
Instead of recognizing the horrible tragedy for what it was, social justice warriors felt the need to inject their demented obsession with identity politics into the story.
I'm so finished with white men's entitlement lately that I'm really not sad about a 2yo being eaten by a gator bc his daddy ignored signs.
— Brienne of Snarth?? (@femme_esq) June 15, 2016
Feminist Brienne of Snarth, who has over 12,000 followers, said that she wasn't upset about the boy's death because he was white, commenting, "I'm so finished with white men's entitlement lately that I'm really not sad about a 2yo being eaten by a gator bc his daddy ignored signs."
Self-described feminist and Salon contributor Marcie Bianco felt it was necessary to take a swipe at the parents who bravely waded into the water to try and save their baby boy, expressing her annoyance that they aren't being investigated by authorities.
Journalist Stacey Patton seemed to be more upset about the parents not getting death threats than the dead kid.
Another African-American individual felt the need to make a sick joke based on the victim's race.
Others found the idea of the white kid getting eaten funny.
Another user called for the parents to be arrested.
A user named Jon Davis thought the boy's death was "karma" for his claim that "White savages routinely used black babies as gator bait."
Another accused the parents of deliberately killing the boy.
Recall that in the aftermath of last month's incident where a 3-year-old boy fell into a gorilla enclosure at a Cincinnati zoo,
leftists were irate
, complaining that the the zoo's 17-year-old male western lowland gorilla, Harambe, would not have been shot dead if the boy was black.
Except the boy was black.
Will leftists, feminists and social justice warriors stop at nothing to turn every single tragic event into a stolen affirmation for their warped dogma?
Liberalism is a mental disorder and a deadly disease which only has one place: psychiatric wards!
Source
Posted:
16 Jun 2016 03:27 AM PDT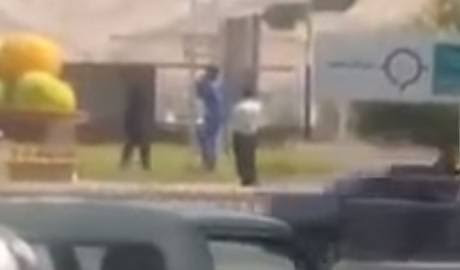 A video smuggled out of Shiraz, southern Iran shows Iranian morality police flogging teenagers in public for attending a graduation party.
Thirty-five men and women were arrested on May 25, 2016, during a raid on a graduation party. The regime arrested and condemned the teens to 99 public lashes that same day.
The floggings took place near a highway.
NCR-Iran
reported, via
Religion of Peace
:
This is a video clip recently smuggled out of Iran which shows a man being flogged in public by the fundamentalist authorities.
The clip was filmed at Kouhpayeh Park in Shiraz, southern Iran.
On May 25, the Iranian regime's suppressive forces raided a party following a graduation ceremony in Qazvin, west of Tehran, and arrested 35 young men and women. On that same day, all of the arrestees were condemned by the judiciary to 99 lashes and the sentences were immediately carried out by "Moral Security Police."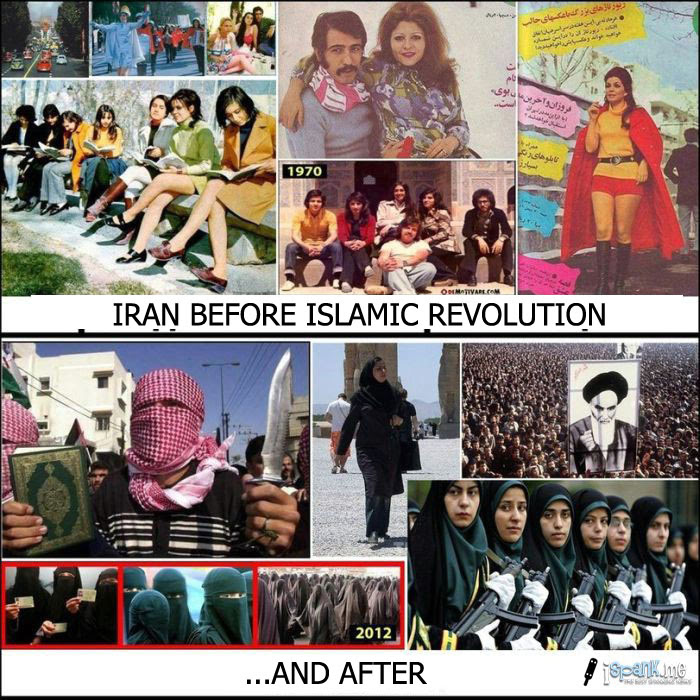 Source
Posted:
16 Jun 2016 02:22 AM PDT
A hacker has reportedly released thousands of documents belonging to the Democratic National Committee that were recently taken during a breach of the organization's computer network.
Russia previously promised to release secret Hillary Clinton documents
. Well there they are, finally!
The documents, posted online by a hacker identifying as "Guccifer 2.0" – an homage to the now-imprisoned Romanian hacker who revealed Hillary's private email – include what appear to be the DNC's research into Republican candidate Donald Trump, donor lists full of high-profile names and "secret" files taken from Clinton's State Department computer.
"Worldwide known cyber security company CrowdStrike announced that the Democratic National Committee (DNC) servers had been hacked by 'sophisticated' hacker groups," Guccifer 2.0 writes. "I'm very pleased the company appreciated my skills so highly))) But in fact, it was easy, very easy."
Speaking to CrowdStrike, the cybersecurity firm responsible for
responding to the DNC hack
, the hacker continues by flaunting several screenshots allegedly acquired during the breach.
"Shame on CrowdStrike: Do you think I've been in the DNC's networks for almost a year and saved only 2 documents? Do you really believe it?" the hacker writes. "Here are just a few docs from many thousands I extracted when hacking into DNC's network."
The first document featured – the DNC's 2oo plus page opposition research file on Donald Trump – details the party's "narrative" regarding the presumptive Republican nominee.
"Some hundred sheets! This's a serious case, isn't it?" the hacker adds. "And it's just a tiny part of all docs I downloaded from the Democrats networks."
The next set of screenshots reveal multiple donor lists which include high-profile names such as Hollywood actor Morgan Freeman and director Steven Spielberg.
"Although DNC chairwoman Debbie Wasserman Schultz said no financial documents were compromised…" the hacker writes. "Nonsense! Just look through the Democratic Party lists of donors!"
Another file, reportedly taken "from Hillary's PC she worked with as the Secretary of State," is even marked with the words "secret."
Other document names listed for download include the "2016 GOP presidential candidates," "HRC election plans" and "NATIONAL SECURITY TRANSITION PLANNING."
The hacker states that all documents, including those currently unpublished, have been given to Wikileaks – a likely explanation for founder Julian Assange's recent comments regarding soon to be published emails that will supposedly lead to Hillary's "indictment."
"The main part of the papers, thousands of files and mails, I gave to Wikileaks. They will publish them soon," the hacker says in closing. "I guess CrowdStrike customers should think twice about company's competence."
Crowdstrike
has claimed
that two different groups with links to the Russian state could be responsible for the breach.
"We've had lots of experience with both of these actors attempting to target our customers in the past and know them well," Crowdstrike employee Dmitri Alperovitch writes. "In fact, our team considers them some of the best adversaries out of all the numerous nation-state, criminal and hacktivist/terrorist groups we encounter on a daily basis."
"Their tradecraft is superb, operational security second to none and the extensive usage of 'living-off-the-land' techniques enables them to easily bypass many security solutions they encounter."
It is unknown at this time whether Guccifer 2.0 is associated with either group.
In a
statement
to CSO writer Steve Ragan, CrowdStrike suggested that the hacker could potentially be part of a "Russian Intelligence disinformation campaign."
Source
Posted:
16 Jun 2016 01:24 AM PDT
Omar Mateen, the man who carried out the deadliest mass shooting in US history earlier this month, threatened more attacks against the United States in Facebook messages, a lawmaker told Fox News.
Mateen's Facebook accounts were taken down, so the messages could not be viewed by the public, however, investigators were able to uncover some of them, Senate Homeland Security Chairman Ron Johnson said on Wednesday.
"In the next few days you will see attacks from the Islamic State in the USA," one of Mateen's messages said, according to Johnson.
On June 12, 29-year-old Omar Mateen opened fire in The Pulse, a gay nightclub in Orlando, Florida, killing 49 people and injuring 53 others. The FBI confirmed on Wednesday that the attack is being investigated as an act of terror.
Mateen's father, Seddique Mateen, said his son did not have ties to the ISIS terrorist group, banned in a range of countries worldwide, according to CNN.
Mateen's attack is the deadliest mass shooting in the history of the United States.
Source
Posted:
15 Jun 2016 01:55 PM PDT
A teenage girl was seriously injured in a stabbing attack in western France when a man assaulted her on the street. The attacker, who has a history of psychiatric problems, claimed that he needed to make "a sacrifice for Ramadan."
The girl, 19, was stabbed two times in the wrist and once in abdomen, Rennes prosecutor Nicolas Jacquet told journalists, adding that her wounds are not life-threating.
The girl's assailant told a witness that he was a Muslim. He was immediately detained by police at the scene of the crime and later told officers that he was obeying voices in his head that had ordered him to make a sacrifice for Ramadan, the holy Muslim month of fasting that began on June 6.
"Voices told him that he had to make a sacrifice on the occasion of Ramadan," Jacquet told AFP.
The attacker, 32, was assessed by a medical specialist immediately after his arrest and sent to a psychiatric hospital. The Rennes prosecutor said that the man had already received special treatment at psychiatric hospitals several times.
The assailant later told investigators that he was being treated for schizophrenia and was supposed to receive an injection on Tuesday. An enquiry has been opened into attempted murder.
The attack came just a day after another attacker killed a police officer and his partner in the town of Magnanville, 50 kilometers from Paris. The murder was later classified as a terrorist attack. The assailant, who was identified as 25-year-old Larossi Abballa, had pledged allegiance to Islamic State (IS, formerly ISIS/ISIL), Paris prosecutor Francois Molins said.
Police also found a list of other potential targets at the site of the killing near Paris that included the names of public figures, rappers, journalists, and police officers, Molins added.
Source
Posted:
15 Jun 2016 01:42 PM PDT
One month after the San Bernardino terrorist attack that left 14 innocent people dead, Department of Homeland Security Secretary Jeh Johnson told advisors that right wing extremists pose just as much of a threat to the country as Islamic extremists.
Johnson made the comments during the Homeland Security Advisory Council's (HSAC) January meeting. City of Austin Mayor Art Acevedo, whom Johnson appointed to HSAC, shifted the discussion to the threat of right-wing extremists, according to the official meeting minutes.
"Member Acevedo reminded the Council that the threat from right-wing extremists domestically is just as real as the threat from Islamic extremism," the minutes state.
Johnson echoed the sentiment. "Secretary Johnson agreed and noted that CVE [Subcommittee on Combating Violent Extremism], by definition, is not solely focused on one religion," the minutes state.
Source
Posted:
15 Jun 2016 01:26 PM PDT
Belgian and French security forces have received an anti-terror alert about a group of Islamic State fighters who recently left Syria and are heading to Europe, disguised as refugees. They are allegedly planning attacks in Belgium and France, according to security sources cited by Reuters and AP.
The Belgian crisis center has said the alert was sent to all police forces in the country.
However, there were no immediate plans to raise the security level to the maximum showing an imminent threat of an attack, the source added.
The terrorists in question already "left Syria about a week and a half ago to reach Europe via Turkey and Greece by boat without passports," Belgian newspaper DH reported, quoting the alert.
A source in the French Interior Ministry said Belgian authorities had sent the alert to their French counterparts, who were now reviewing the data. "We know the threat is very high," the source said, as quoted by Reuters. "We're reviewing all the elements (in the alert)."
"We know there are fighters who are coming back (to Europe)," French government spokesman Stephane Le Foll told a news conference Wednesday.
However, French authorities remain "very cautious" about the alert, as they receive such notes very often, AP quoted their source as saying.
The latest news comes just days after an Islamic State (IS, formerly ISIS/ISIL) fighter attacked a French police commander and his partner at their home outside Paris.
Tensions are also running high over the Euro 2016 football championship in France. Some 90,000 police and private guards have been mobilized to manage events in the face of the terror attack threat, and dual steel rings have been set up to ensure the maximum protection at venues.
Both Belgium and France have come under attack in the last few months. Belgium was hit on March 22, when 32 people died in coordinated bombings at Brussels' Zaventem Airport and a Metro station, and last November, 130 people were killed in a series of suicide bombings and a mass shooting in Paris.
Source